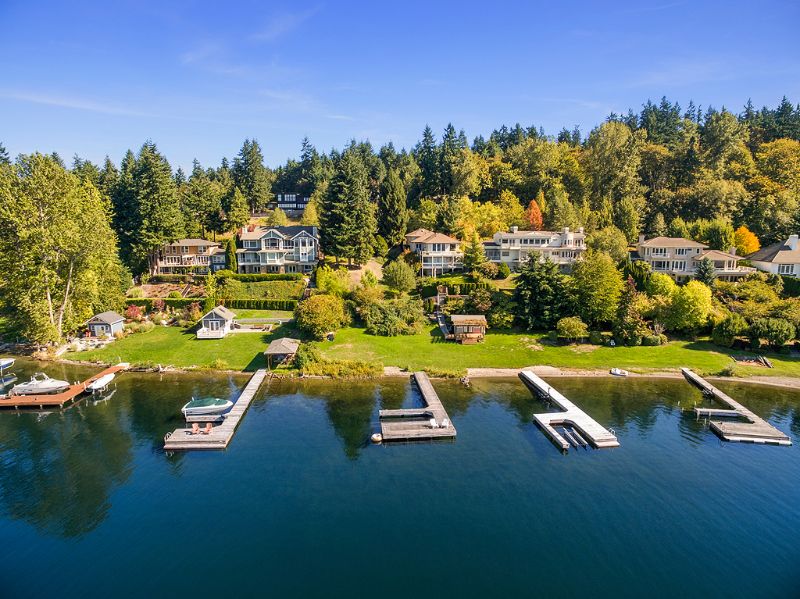 With Redmond to the North and Issaquah to the South, Sammamish sits on the eastern shores of Lake Sammamish. Just a short drive from both Bellevue and Seattle it is in a convenient location for commuters, and just 40 minutes from Snoqualmie Pass, Sammamish is in the perfect location to access all that Western Washington has to offer.
*Sourced from the City of Sammamish Website*
School District:
Homes in Sammamish feed into either the
Lake Washington School District
or the
Issaquah School District
. Both of these school districts are consistently ranked as top 5 school districts in the state. A select few addresses in Sammamish feed into the Snoqualmie Valley School District, via the Aldarra neighborhood.
List of Sammamish Schools (sammamish.us)
Things to do in Sammamish:
Whether it is water sports, mountain biking. or horseback riding the parks in Sammamish give you access to it all. There is no shortage of restaurants in Sammamish, with cuisine ranging from Mediterranean to Teriyaki. With numerous local breweries and dessert shops, Sammamish is equipped to handle any combination of appetite.
Top 15 Activities in Sammamish (TripAdvisor)


Fun Fact:
Matisse Thybulle, an Australian-American, Professional NBA Point Shooting Guard/Small Forward went to elementary, middle, and high school in Sammamish! He was also a repeat PAC-12 Defensive Player of the Year during his time with the Washington Huskies.
More Info:
For more in depth information on the schools, neighborhoods, and amenities within Sammamish don't hesitate to reach out to a team member!
"The Vision of Sammamish is a community of families. A blend of small-town atmosphere with a suburban character, the city also enjoys a unique core of urban lifestyles and conveniences. It is characterized by quality neighborhoods, vibrant natural features, and outstanding recreational opportunities. A variety of community gathering places provide numerous civic, cultural, and educational opportunities. Residents are actively involved in the decisions that shape the community and ensure a special sense of place."