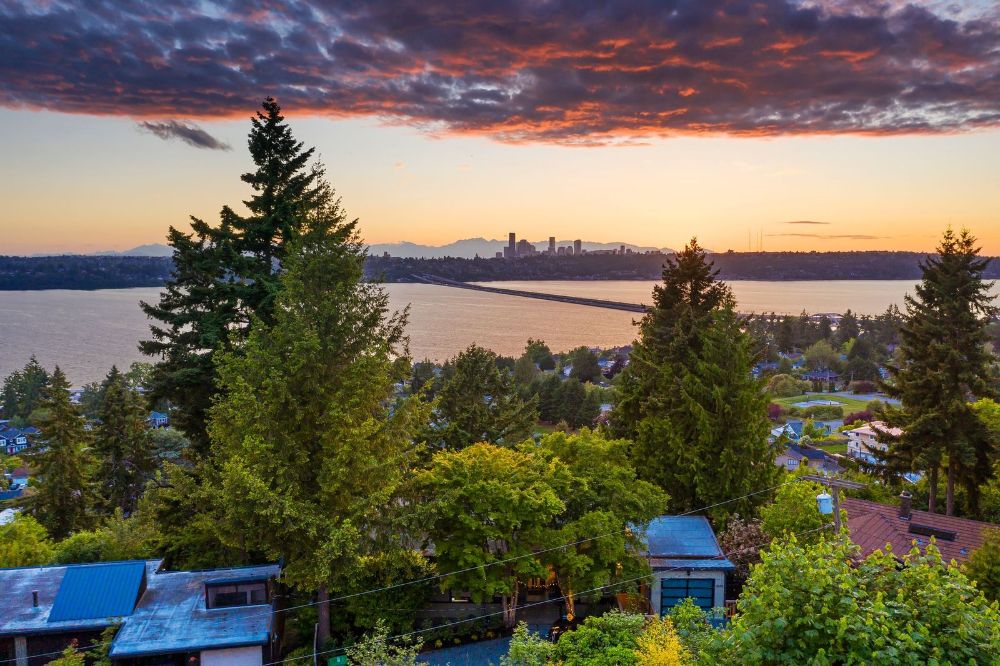 Mercer Island is primarily a single-family, high-quality residential community with a commercial business district and multi-family dwellings concentrated at the northern end of the Island. Its close proximity to both Seattle and Bellevue makes island living convenient. Today, Interstate 90 connects Mercer Island with Seattle and Bellevue. The regional Sound Transit light rail network is being extended along the northern bridge all the way to Redmond, and is slated to open in 2023; Mercer Island will have a station.
The City owns approximately 475 acres of parkland and open space, maintaining the island's natural beauty. The result is quiet, forested neighborhoods, complemented by stunning views of Seattle, the Cascade Mountains, Mount Rainier and Lake Washington.
*Sourced from the City of Mercer Island Website*
School District:
Homes on Mercer Island feed into the
Mercer Island School District(mercerislandschools.org)
, which was ranked as the best school district in Washington State in 2022.
The Mercer Island School District has an outstanding reputation and is a source of community pride. The District serves approximately 4,500 students on the island with four elementary schools, one middle school, and one high school. In addition to the public schools, the Island is home to St. Monica's Catholic School for Kindergarten through eighth grade, Yeshiva Jewish High School, and the French American School for Kindergarten through fifth grade. On statewide exams Mercer Island students consistently rank among the highest and the district maintains a graduation rate of over 95 percent.
Things to do in Mercer Island:
Spend a day at one of Mercer Island's four beaches or stroll through town and visit some of the local businesses.
Fun Fact:
Mercer Island is the most populated island on a lake within the United States.
More Info:
For more in depth information on the schools, neighborhoods, and amenities within Mercer Island don't hesitate to reach out to a team member!