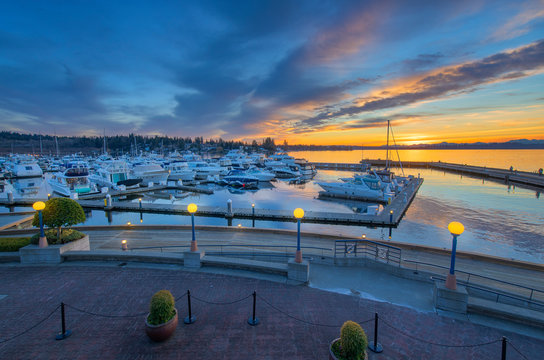 *Sourced from the Explore Kirkland Website*
School District:
The majority of homes in Kirkland feed into the
Lake Washington School District (lwsd.org)
, ranked as one of the top school districts in Washington State year after year.
The remainder of homes in Kirkland feed into a mixture of the Bellevue and Northshore school districts.
Things to do in Kirkland:
Grab a bite to eat at the Kirkland Waterfront or take a stroll a beautiful lakeside beach park.
Top 15 Activities in Kirkland (TripAdvisor)
Fun Fact:
Kirkland was the original home of the Seattle Seahawks from 1976 to 2007.
More Info:
For more in depth information on the schools, neighborhoods, and amenities within Kirkland don't hesitate to reach out to a team member!
Kirkland is a vibrant, lakeside oasis that buzzes with Northwest spirit, welcomes with relaxed charm and showcases water views at every turn. Just east of Seattle, the delightful downtown core offers a pedestrian-friendly mix of boutiques, locally owned coffee shops, health and beauty spas and an eclectic mix of award-winning dining. An extensive network of parks connects Kirkland's diverse and intrepid urbanites with nature and recreation. World class entertainment and galleries beckon culture lovers. Business and leisure travellers alike unwind on our shores and choose their own adventures; on foot, by bicycle or boat, or by the fire with wineglass in hand. We are a dynamic city, alive with the arts, at home with our enterprising heritage, and in love with our unique lifestyle. Come and unwind, come and experience, come and stay.